Two (2) Semi-Private Intensive Care Rooms to provide critical care for Mass Casualty Incident Victims!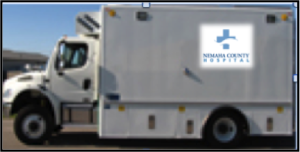 Remote Mobile Intensive Care Unit (20′)(6M)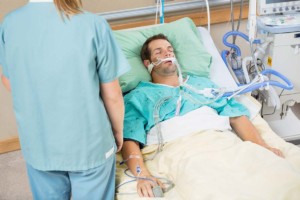 This remote mobile intensive care unit in conjunction with our ambulances, trauma surgical facilities, mobile mass casualty trailer, remote patient ward facility, and mobile triage facilities are parts of Mobile Healthcare Facilities' mass casualty, disaster response, or military medical system.   This remote facility is designed to provide critical care, for seriously injured patients recovering from surgery or triage.  This unit provides a small, but clean and safe facility for the patients to recover. This mobile medical unit has two (2) semi-private rooms designed specifically for the care of mass casualty incident patients.
Mobile Healthcare Facilities' Remote Mobile Intensive Care Unit is designed to meet our customers' most seriously injured and remote patients.  The semi-private rooms and nursing environment promote efficiency, comfort, and safety.  Each of the two (2) semi-private rooms are equipped with the technology to properly care for severely injured patients. Our detailed designs are the latest in mobile medical technology and it has allowed us to maximize the floor space in this medical patient recovery system.
Designing this smaller look but spacious facility, we use the lessons learned (in our two larger intensive care units) by utilizing the quality of care from our largest 53' (16M) mobile hospital intensive care unit, and the maneuverability of our mid size unit (30' (9M) Intensive Care Unit) to provide a rapid response intensive care unit.  The size of this facility and its 4WD capability allows this intensive care unit to go to any remote mass casualty site and perform its mission of helping to save lives.
This medical facility is highly technical; however, it is very easy to operate. It is built on a 20' (6M) heavy-duty truck chassis. The unit has an all aluminum superstructure; therefore, it is lightweight, strong, and very maneuverable.
This facility can be used as a package with one or more Mobile Healthcare Facilities' Mobile Mass Casualty Units making a complete mass casualty response system.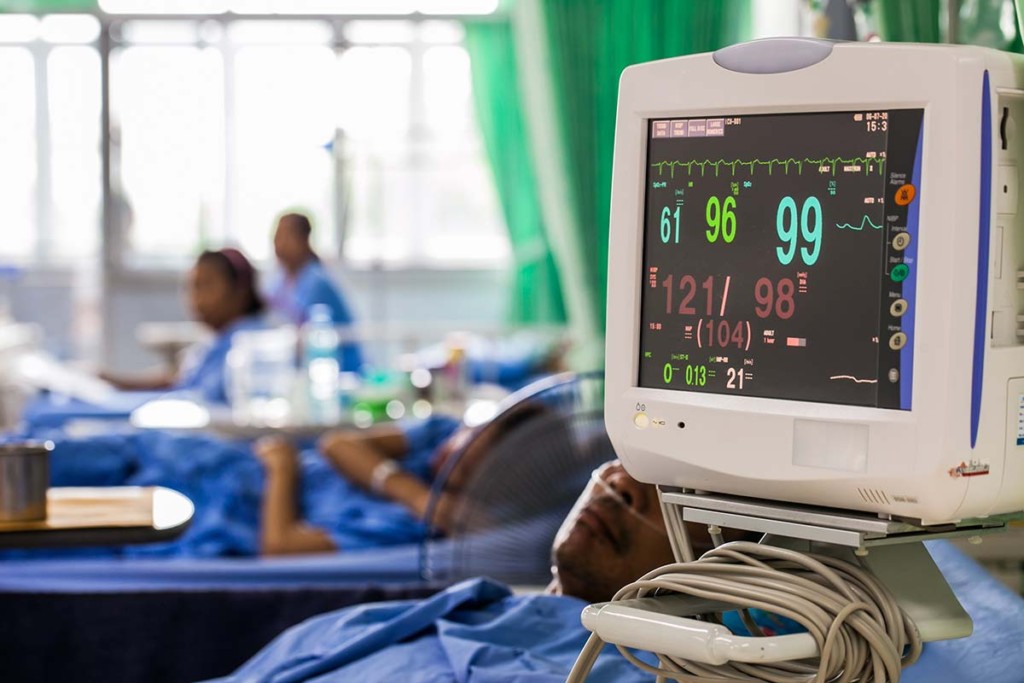 Mobile Healthcare Facilities recommends the following medical equipment for this Remote Mobile Intensive Care Facility:
Patient Monitors (2)
Medical Gas Stations (2)
Patient Beds (2)
Wire Glove Dispenser (1)
Wall Clothes Hanger (1)
Hazardous Waste Container (3)
Nurses Station Table (1)
Nurses Station Chairs (1)
Crash Cart (1)
Mechanical Ventilators (2)
Additional medical equipment is available for purchase. We are a turnkey company here to provide our customers with a complete solution.
Providing YOU, the front line Nurses and Nursing staff, the perfect mobile intensive care unit to properly care for your severely injured or sick patients!
Why choose Mobile Healthcare Facilities' Remote Mobile Intensive Care Unit?
Compare our Remote Mobile Intensive Care Unit to our competitor's Mobile Intensive Care Units and you are sure to choose Mobile Healthcare Facilities' Remote Mobile Intensive Care Unit.