Eight (8) Semi-Private Patient Recovery Rooms to provide patient care for sick and injured patients!

Mobile Hospital Patient Ward Facility (53′)(16M)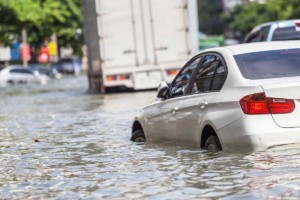 Our mobile patient wards are part of our entire mobile hospital solution.   This facility is designed to provide hospital beds, for sick and injured patients, and a clean and safe place to recover.  This 53' (16M) patient ward facility is our largest mobile patient ward unit.  It has eight (8) semi-private rooms designed specifically for the care of patients.
Virtually every inch of Mobile Healthcare Facilities' Mobile Patient Ward Unit has been designed with the needs of our customer patients' in mind. Among our goals were to create a patient ward with semi-private rooms and a nursing environment that promotes safety, comfort, exceptional outcomes, and efficiency.  Each semi-private room is equipped with technology to manage your care. Thoughtful design and the latest technology maximize the floor space in this compact yet spacious facility.
Designing our patient wards from the ground up was a rare opportunity, and we were driven to design a facility that redefines how care is delivered.  To help us do that, we asked our customers what they felt their patients and families needed when in the hospital ward.  The results were that each semi-private patient room should contain important safety features and amenities that will help to enhance each patient's experience.  Based upon these needs, we designed our Mobile Patient Ward Unit for comfort and comprehensive care.  Each semi-private room is designed with the following features: 1) Comfort; 2) Safety; 3) Accessibility; and 4) Communications.
The comfort of these semi-private rooms comes in the way of spacious room between patient beds, and the quality of patient beds provided as part of the standard equipment.  Safety is provided by the air quality inside the facility and the medical gas stations in each room.  Utilizing a minimum of 80% filtration and 20+ air exchanges per hour provides for a high level of air quality (reducing the possibility for infection).  In addition, each medical gas station comes standard with integrated Oxygen and Medical Air.  An optional wheel chair ramp, wheel chair lift, or an access platform (attached to other mobile medical units making up the mobile hospital) provides good accessibility to the facility.  Communications to the nurses' station is provided by a nurses' call system.  This call system also provides a means of direct communication to the nurses; therefore, providing safety where a patient can quickly call for help when needed.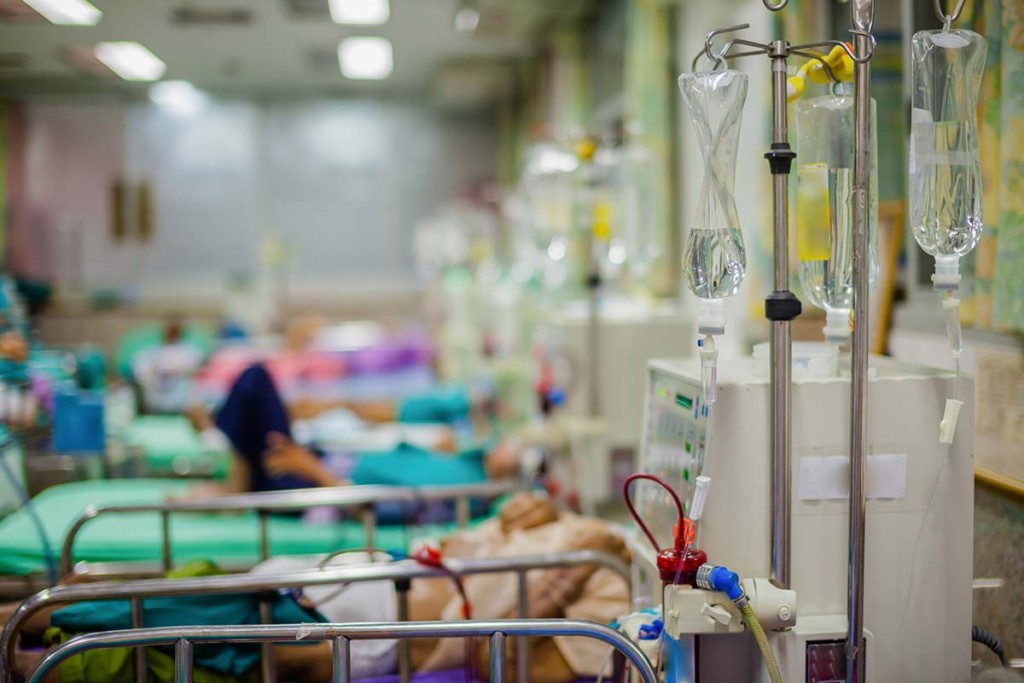 Even though this facility is highly technical, our mobile patient ward trailer is not.  It is easy to use by the nurses in caring for their patients. Our patient ward unit is built on a 53' (16M) heavy-duty semi-trailer chassis. The body and frame structure, of this patient ward trailer, is all aluminum.  Therefore, it is lightweight and strong.  The trailer has two (2) large expandable sides so when deployed; the interior space of this facility is almost 1100 ft2  (102 M2).
It is recommended that this facility be utilized together with other mobile medical units as part of an overall mobile hospital solution.  It is a good facility to use in conjunction with Mobile Healthcare Facilities' Mobile Surgical Facility, Mobile Intensive Care Facility and or Mobile Emergency Room Facility.
Providing YOU, the Nurses and Nursing staff, the perfect mobile hospital patient ward facility to properly provide recovery care for your injured or sick patients!
Why choose Mobile Healthcare Facilities' Mobile Hospital Patient Ward Facility?
Compare our Mobile Patient Ward Facility to our competitor's Mobile Ward Units and you are sure to choose Mobile Healthcare Facilities' Mobile Patient Ward Facility.