Eight (8) Semi-Private Intensive Care Rooms to provide Critical Care for Seriously Sick and Injured Patients!

Mobile Hospital Intensive Care Facility (53′)(16M)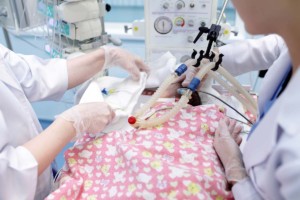 Our mobile intensive care facility is a major part of our entire mobile hospital complex.  It is our specialized section of our mobile hospital that provides comprehensive and continuous care for persons who are critically ill or who can benefit from treatment.  This is our largest intensive care unit and it is designed and dedicated to catering to eight (8) patients with the most severe and life-threatening illnesses and injuries.  These patients require close and continuous monitoring and support from special equipment and medications in order to maintain normal bodily functions.
The patients who require treatment in our mobile intensive care unit normally consist of:
Critically ill patients in a medically unstable state who require an intensive level of care (monitoring and treatment).
Patients requiring intensive monitoring who may also require emergency interventions.
Patients who are medically unstable or critically ill and who do not have much chance for recovery due to the severity of their illnesses or traumatic injuries.
The major difference between our Mobile Patient Ward Facility and our Mobile Intensive Care Unit is the additional specialized equipment such as critical patient monitors (frequently check the heartbeat, blood pressure and breathing) and mechanical ventilators. Without this additional critical care, the patients have a high risk of dying.
This mobile intensive care unit uses all of the lessons learned from our Mobile Patient Ward that each semi-private patient room should contain important safety features and amenities that will help to enhance each patient's experience.  Based upon these needs, we designed our Mobile Intensive Care Facility for comfort and comprehensive care.  Each semi-private room is designed with the following features: 1) Comfort; 2) Safety; 3) Accessibility; and 4) Communications.
The comfort of these semi-private rooms comes in the way of: 1) spacious room between patient beds (to properly administer care to these critical patients); 2) Quality of patient beds (provided as part of the standard equipment); 3) Safety in the form of air quality, patient monitoring, mechanical ventilators, and integrated medical gas with integrated Oxygen, Medical Air, and Vacuum; and 4) Communications directly to the nurses by a nurses' call system.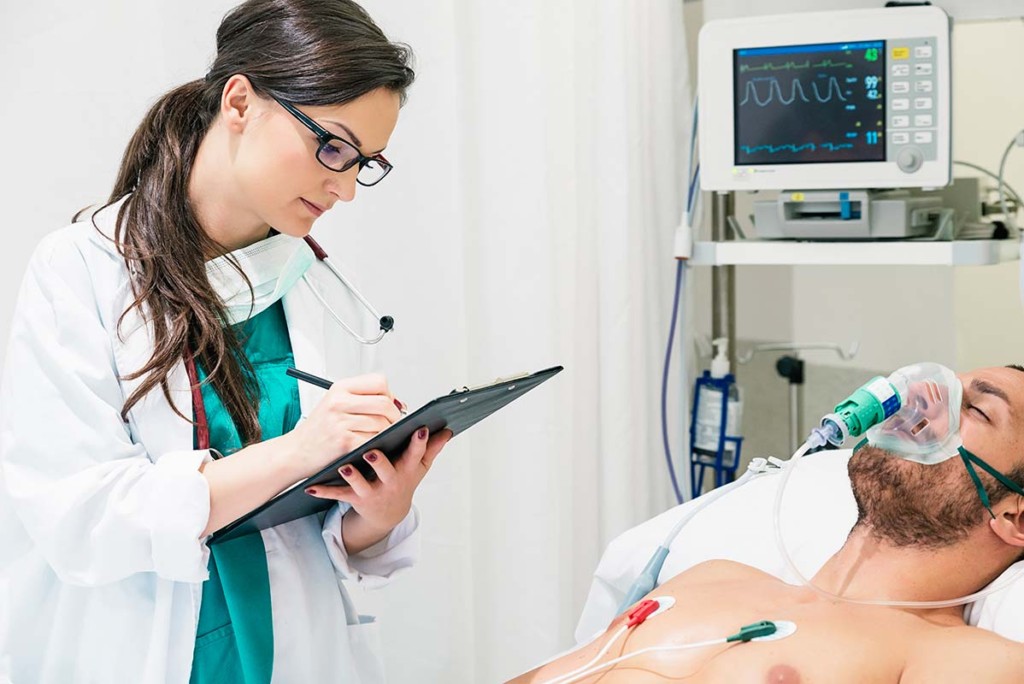 Even though this facility is extremely technical, our mobile intensive care trailer is easy to use by the nurses in caring for their patients.  This intensive care unit is built on a 53′ (16M) heavy-duty semi-trailer chassis. The body and frame structure of this intensive care trailer is all aluminum.  Therefore, it is lightweight, strong, and provides a low probability of infection.  This trailer has two (2) large expandable sides so when deployed; the interior space of this facility is almost 1100 ft2  (102 m2) (providing maximum space for providing this critical care).
It is recommended that this facility be utilized together with other mobile medical units as part of an overall mobile hospital solution.  It is a good facility to use in conjunction with Mobile Healthcare Facilities' Mobile Surgical Facility, Mobile Emergency Room Facility, and Mobile Patient Ward Facility.
Providing YOU, the Nurses and Nursing staff, the perfect mobile hospital intensive care unit to properly care for your severely injured or sick patients!
Why choose Mobile Healthcare Facilities' Mobile Hospital Intensive Care Facility?
Compare our Mobile Intensive Care Facility to our competitor's Mobile Intensive Care Units and you are sure to choose Mobile Healthcare Facilities' Mobile Intensive Care Facility.